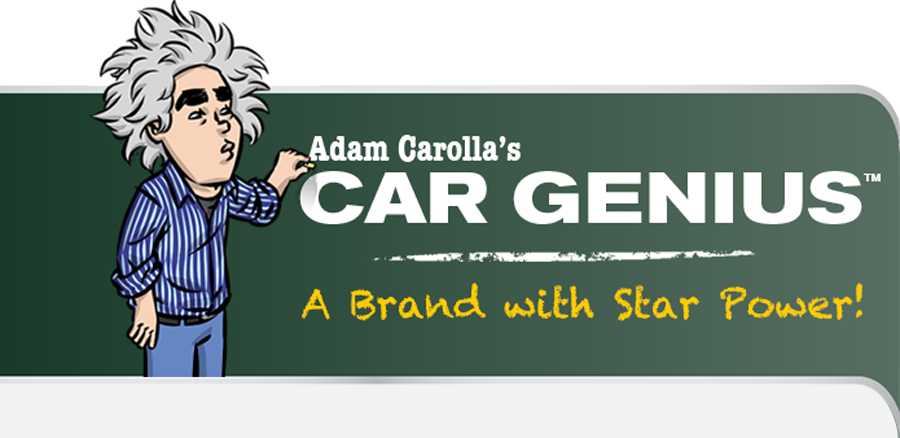 Adam Carolla's Car Genius offers the perfect blend of utility, engagement, and brand affinity delivered through an entertainment powerhouse that is widely known and respected in the automotive arena. Now, your product or brand can leverage the power of the Car Genius to increase awareness, drive sales and take advantage of new revenue streams through sponsorship, licensing and partnership opportunities through the platform—from revenue sharing to advertising to product licensing, Car Genius is extendable and scalable.
Adam Corolla is the Ultimate Car Guy
Professional Race Car Driver
Won the Long Beach Grand Prix/Celebrity race Twice (2012, 2013)
Maintains His Own Car Collection
Hosts Podcast Dedicated to Car Enthusiasts (CarCast, Podcast One)
Huge Fan Base with More Than 1.1 Million Daily Downloads of The Adam Carolla Show Podcast
New Documentary Film Releases — The Racing Life of Paul Newman; 24-Hour War (new release on Amazon)
Fans View Him as an Authority on All Things Cars
Adam has a strong presence in pop culture and appeals to a wide demographic. Adam Carolla's Car Genius platform, offers cross promotional and advertising opportunities across multiple touchpoints, including possible integrations with The Adam Carolla Show, CarCast with Adam Carolla, The Adam & Dr. Drew Show, and Ace on the House.
Now it's time to tell us about you! Our Car Genius team will follow up.
* Indicates required fields.